In a recent forum discussion (Triangle ufo at Rigorous Intuition forums) someone brought to my attention video of an alleged triangular UFO that shoots a red beam of light. The video is posted online at several websites: Zwamneus Report, YouTube, LiveLeaks and others.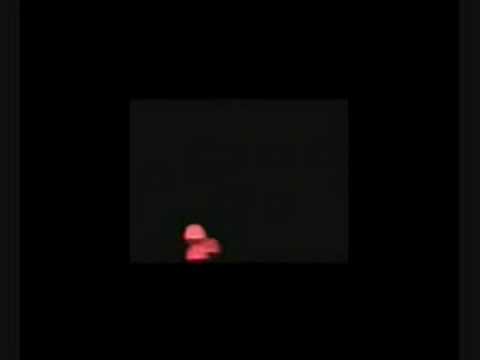 ("weird black triangle UFO with red lights" – YouTube)
The information posted at these video links alleges that the footage is connected to the recent article posted at the Irish Independent News website headlined We're not alone . . . politician and pilot spot UFO that states:
"Footage, filmed on a camera phone at 10.35pm on August 3 near Dunboyne was also played and replayed to over 70 delegates who attended the fifth Irish International UFO conference in Carrick-on-Shannon.
The triangular shaped image, with lights at each point, which appeared to send a red laser-type light towards earth, drew gasps of amazement from the 70 or so delegates who attended the world premiere of the footage."
The above quote does sound a lot like the footage in the video at the cited video sites. But the text at the YouTube link (recently updated) makes the claim that the footage was "found along a trail near the North Carolina / Tennessee border. It was found before the Irish video was announced. I only put it up when I heard about that one because it sounded like the same thing." The poster goes on to say that he has given the camera and footage to a "UFO / Paranormal" researcher and that they will be posting the full, higher quality video online this weekend. [As of this weekend, it has indeed been updated to confirm our suspicions.]
Anomaly Magazine » Article » Triangular UFO Footage Mystery Solved.